Stop Wearing the IT Hat and Focus on Your Business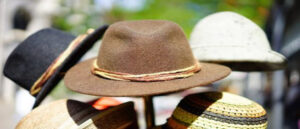 When you own a small business, you wear a lot of hats. Some of them can be a fun break from your usual focus, but others are just an uncomfortable fit. Engaging a third-party IT provider part-time or on a project basis is a great way to hand off one of your hats so you can focus on the one you're best at and most important – growing your business. See how you can save money with this strategy.
Costs of Hiring In-House IT Staff
Small businesses often have small budgets, so you have to balance your resources carefully. IT support isn't an area where you want to scrimp, but you may not have the money to hire an entire IT staff to gain next generation IT support.
Salaries
The Bureau of Labor Statistics reports that the median salaries for computer and IT professionals were $82,860 in May 2016. Here are just a few IT occupations and their salaries:
Computer Network Architects: $101,210
Computer Support Specialists: $52,160
Computer System Analysts: $87,220
Database Administrators: $84,950
Network and Computer Systems Administrators: $79,700
Benefits and Other Incentives
Hiring just one IT employee can set your business back by up to $100K, but that doesn't account for the other expenses involved. The Society for Human Resource Management (SHRM) states that the average cost-per-hire is $4,129. This takes into account factors like tuition reimbursement, retirement plans and benefits packages that aren't included in annual salaries.
Time to Fill Positions
SHRM also found that it takes an average of 42 days to fill a position, so you can figure in the cost of the time it takes to find the right person, as well. Depending on how much IT knowledge you have, it might take you longer to decide which positions you need.
Equipment and Other Resources
On top of all the other expenses of hiring IT professionals, you need to provide them with the tools to do their work. They'll likely need office space, computers, servers and server rooms, hardware and software, as well as any peripherals needed to perform their daily functions. Space and equipment costs can quickly add up.
Cost Advantages of Outsourcing Your IT Needs
Overwhelmed yet? Thankfully, there's another option for small businesses to gain the IT support they need. And passing the hat to a managed IT support company can save your business time and money.
Enjoy the Benefits of Flexible Pricing
Whether you know exactly what kind of IT professionals you need or not, outsourcing provides the benefit of flexible pricing options. Business News Daily says that outsourcing allows you to "set and control the budget for the tasks you need completed."
A reputable IT support resource will help you identify the personnel you need for the job and set time parameters for the project based on your needs. This ensures that you don't waste money on employees after the specific jobs they were hired for is completed. Plus, there are other expenses you won't encounter when outsourcing, such as:
Employment taxes
Holiday pay
Sick pay
Retirement packages
Equipment and software tools
Gain a More Diverse Skill Set
When you hire an employee, you get the skill sets of that employee – no more and no less. As long as your business's needs stay the same, that's great. But as your business grows, your needs are likely to change. With an employee, you may be out extra cash if you cover additional training costs.
With outsourcing, you can make adjustments. You're not stuck with an employee that doesn't have the skill sets you need. You have multiple talents and skill sets available to meet your changing needs. No training or waiting necessary.
Stop wasting time wearing all the hats in your business. Working with LNKE Technologies, an experienced, veteran-owned business can help you focus on what matters most, growing your business. For more information on our managed IT support and other options, contact LNKE Technologies for a solution that fits your budget and your needs.