The Tech-Savvy Workplace: 5 Revolutionary Trends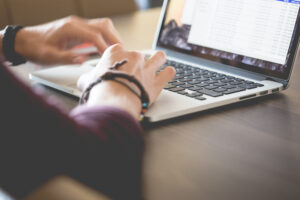 In today's technologically advanced world, employers in nearly every industry are instituting revolutionary changes that are transforming the workplace. The utilization of advanced technology provides employees, clients and employers alike with numerous advantages. While many of these technological practices may have appeared to be little more than fleeting trends in the beginning, it is becoming apparent that five of these practices are here to stay.
Video Conference Calls
In the past, many occupations required employees to travel frequently for business meetings. With the availability of advanced conference call software, today many employees are conducting important meetings via video conference calls. This eliminates the need for excessive travel and is more convenient and less time-consuming for parties on both ends of the call.
Remote Employees
With video conferencing and collaborative document software available in any location with internet access, more employers are allowing their employees to work from home. There are numerous positions where employees exclusively work remotely, although many employers have not embraced this practice on a full-time basis. In any case, the ability to work from home, even for a limited amount of time, offers an undeniable sense of flexibility to employees, along with an increase in productivity for employers.
Virtual Personal Assistants
While assistants are as in demand as ever, they are beginning to take a different form. Many executives and other professionals are beginning to hire virtual assistants instead of ones that are physically in their office buildings. This saves the employer from having to pay a full-time, in-house salary. It also allows employers to choose from a larger group of top candidates that are located around the globe.
Digital Courses
Adequate training and continuous education play a large role in consistently excelling in any occupation. Before the internet became a booming hub of endless information, employees were often called upon to attend out-of-town seminars and courses to advance their careers. These days, however, more employers are opting to offer their employees digital seminars and courses that can be completed from the comfort of their own homes or offices. This eliminates time away from work and in many cases, prevents employees from having to rearrange their personal lives to attend long training sessions.
Cloud Computing
Long gone are the days where office work required an employee to be tied down to a desk all day. With the use of cloud computing and business apps, an increasing number of employees are completing work from their smartphones, tablets and home computers. This trend increases productivity by allowing employees to access their important documents whenever (and however) it is most convenient for them.
Sources:
http://virtualassistants.bg/virtual-assistant-va-vs-personal-assistant-pa-based-in-office/
https://onlinebusiness.syr.edu/4-benefits-of-remote-employees/
http://blogs.edweek.org/edweek/on_innovation/2015/11/the_shift_to_digital_learning_10_benefits.html
https://www.business.qld.gov.au/running-business/it/cloud-computing/benefits