The

fastest, easiest, most secure way to realize the promise of cloud computing.
REDUCE IT COSTS
Significantly reduce operational costs and cut capital expenditure by eliminating on-site servers, software, and maintenance. The Cloud Workspace can also extend the life of your current workstation investments.
WORK ANYWHERE
The Cloud Workspace gives users secure, high-performance access to applications and data from any internet-connected device. Enhance productivity by allowing employees to work from home or on the road.
ELIMINATE COMPLEX SECURITY CHALLENGES
Information security is no longer an option; it's imperative. But you don't need to be an expert. Let the Cloud Workspace platform address complex data privacy and other security requirements so you can focus on building your business.
INCREASE PRODUCTIVITY, REDUCE EXPENSES
Customized Cloud Workspace environment for you to control your business applications and data with secure access for all your employees from anywhere, any device, any internet or private connection. Your virtual office wherever you are.
Increased satisfaction, less downtime, and greater business flexibility and productivity.
A collection of software tools that provides…
– Familiar PC-based format
– Over 1,000 applications already certified
– Built-in backup, disaster recovery
– Access all applications and data from any device, anywhere
– Infrastructure no longer needed on premise
–
Enabling the complete cloud
Bring applications to the cloud, regardless of whether they are, out-of-the box, niche or custom.
Work EXACTLY as you do today
Mimic how you are currently working, with the only change being that programs are accessed via the cloud and backed by a fortune 500 IT solution at an SMB price.
Turn-key solution
Security, back-up, user permissions, data replication, BYOD management, and compliance all-in-one.
NO lock-in's
Data stored in familiar, portable PC application formats—no proprietary formats.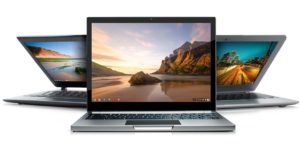 The sum of components required to deliver a complete solution.
In addition to the simple and advanced capabilities cloud workspace offers, we include the hardware you need to run your business. Give us a call and find out if the cloud workspace if right for you.